Early Positive Approaches to Support (E-PAtS)
Thu, 14th September 2023 to Sun, 14th April 2024
Carlisle Mencap is proud to be working with Tizard University in Kent to do a study in Early Positive Approaches to Support (E-PAtS): A Cluster Randomised Controlled Trial. This study is for parents and carers of a child/children aged at least 18 months and up to 6 years with additional needs, these may include a learning disability, global development delay or an undiagnosed delay. The E-PAtS programme is over 8 weeks and will be delivered in Carlisle and Barrow from October to December 2023, Penrith January to March 2024 and Millom April to July 2024.
For further details or to book a place, please contact Wendy Wilson on (01228) 674393, 07827884324 or wendy.wilson@carlislemencap.co.uk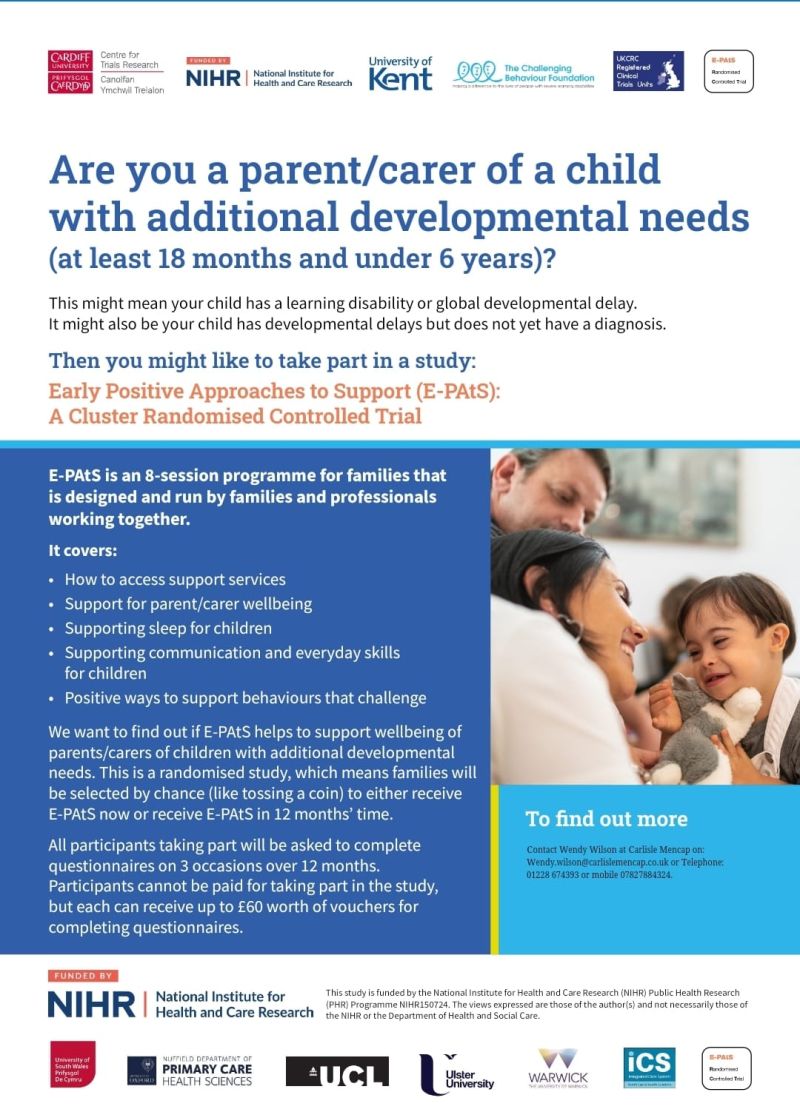 ---
More Upcoming Events
No upcoming events ...